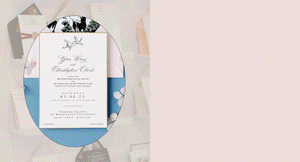 A Full-Service Design Studio Specializing In
timeless
wedding invitations
for the modern couple
creating an inspired guest experience through paper
Leighwood Design Studio specializes in contemporary, fine art inspired wedding invitations and event brand design.
While weddings are our specialty (and we celebrate all love), we create for any event worth celebrating. From corporate events, and cocktail parties to birthdays and anniversaries—we're here to celebrate every one of life's unique stories with you.
Working With Leighwood
Three design experiences to meet you where you are
Custom Stationery Design
Dream With Us ⟶
Semi-Custom Stationery
Customize Your Suite ⟶
Day-Of Design & Event Branding
All the finishing touches ⟶
Ready to Get Started?
Your perfect wedding invitation starts with an initial consultation. Let's map out your vision, style, and more to see how we can work together to bring it all to life.